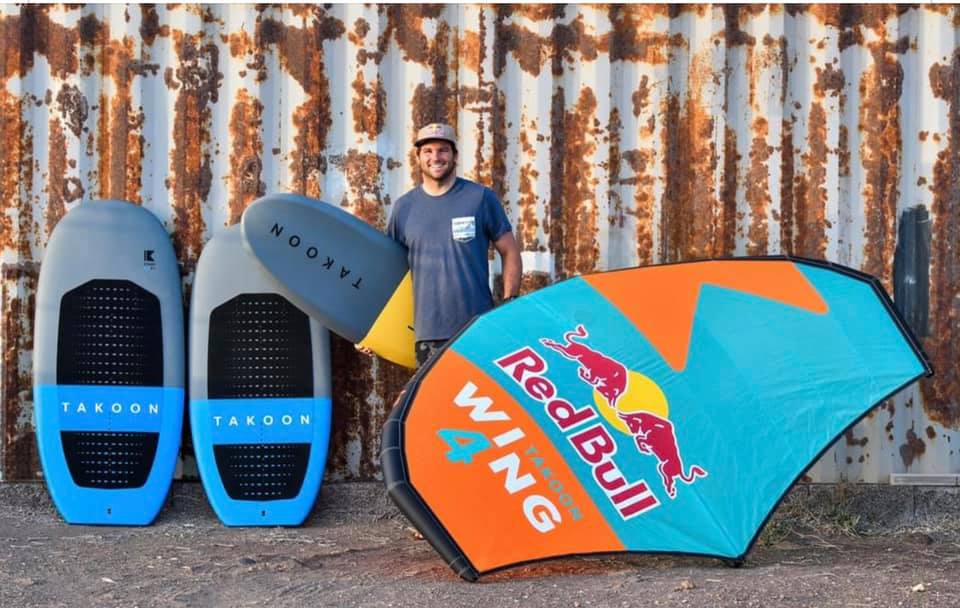 Anche Philip Koster a ceduto al fascino del Wing Foil
Ecco la sua storia nel mondo oceanico
I was born in Las Palmas on the Gran Canary Island on March 5th 1994. The house we are living in is located just 90 metres away from the beach, the only building on the beach of Vargas. I have a sister, who is three years older than me. She is also a really good windsurfer and an excellent runner.
Already at the age of eight it was crystal clear to me that I wanted to learn windsurfing. This is not so surprising at all, as I used to see all that windsurfing action going on right from my window while working over my homework for school. Water has been my favourite element ever since. Before becoming a professional windsurfer, I was champion of the Canaries in freestyle swimming.
From that time on everything went very fast: After my first try-outs I was given a wavebord on which I then trained for hours every day. When I was twelve I got my first wildcard for the PWA World Cup in Pozo. This was my first decent result, even though I was knocked out straight in the first heat. But this only encouraged me even more so that I spent every spare minute on the water.
Three years later in 2009 I won my first World Cup. 2011, at the age of just 17, I became world champion for the first time. In 2012 I was able to defend my title as men´s wave world champion. The year 2013 wasn't easy because there were only three PWA wave events with wind, and at the last one on Maui I became sick and was in hospital. I could't defend the title and became 6th overall. In 2014 I have won the World Cup Tenerife and finished 7th overall.
In 2015 I have reached my goal by winning the PWA wave men world title for the third time. 2016 again started well for me until I picked up a serious knee injury during a training session in Australia in September. The season was over for me due to the injury, I had to undergo a surgery and spent countless hours with rehab.
Since 2017, I have been back on the board after a long break. It was a perfect comeback: I could win all three Worldcups and am now four times world champion!
After performing well in 2019 I went as tour leader into the final event in Hawaii where I was able to defend my top ranking and achieve my 5th world title.

www.philipkoester.com